Making and learning
This is the motto of PIET sanskriti school and as a part of this initiative, the students of PIET organized a 'small making big learning math's exhibition
The students of class 9th and 10th took part in this project and gave their best performance. The students were directed by Ms. Swati Pathak, Mr. Vikas and Ms Sonia. The students used the 'no plastic' moto and made the projects eco friendly and easy to handle as well as to understand.
The projects are based on various mathematical topics such as trigonometry, role of triangles in daily life, 2D to 3-D shapes and many more.
TRUSS BRIDGE
This project is helpful for us to know why triangles are better option in terms of making any architectural building. The project was made by Yash Bansal, Pearl Kapoor, Nandini Chauhan Madhav Gupta, Vibhuti Sethi and Vansh.
TRIGONOMETRIC VALUES
The following project shows us the different angle measures of a right angle triangle (sin cos and tan). The project was headed by Bhavya Tayal, Satvik Malik and Satvik Vij.
CLINOMETER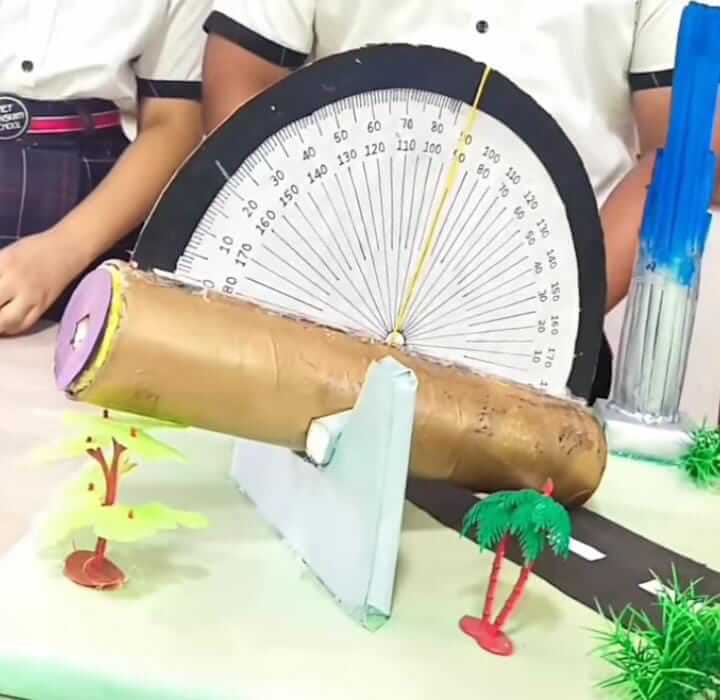 This project helps us to understand the angle measures we get when looking at different things in real life (from our eyes' angel) . This project was headed by  Mukul and Jasmine
2D TO 3D SHAPES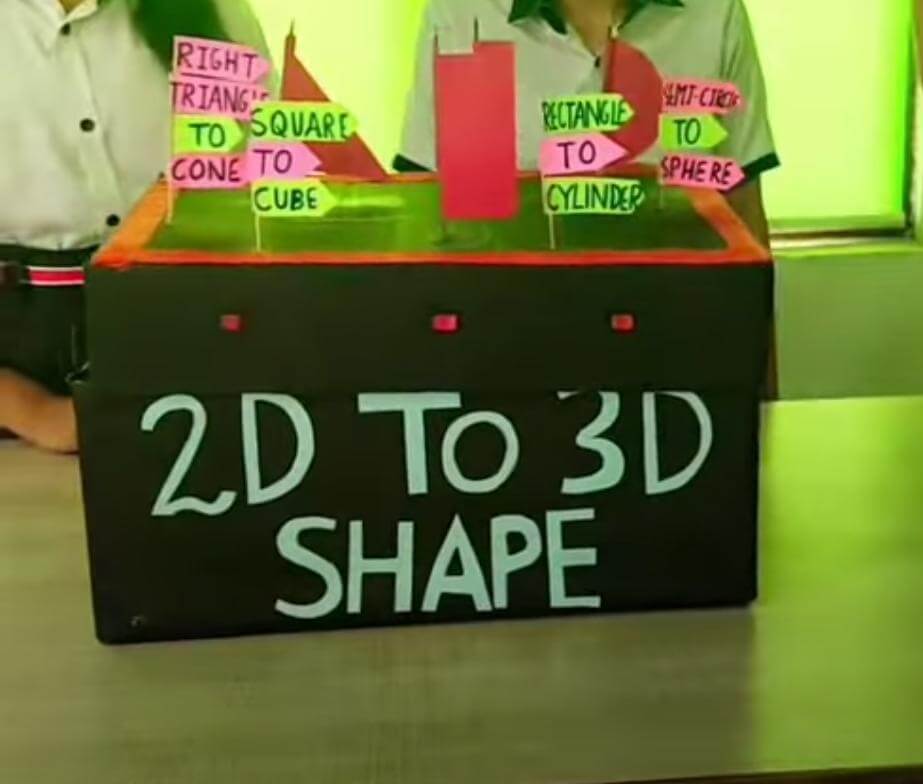 This project helps us to understand how 3D shapes are made up by using the 2D shapes. This project was made by Indu, Bhavya Gupta, Shagun and Archita.
ROLE OF MATHEMATICS IN ARCHITECTURE
This project tells us how different geometric shapes have been used by the engineers in making the different monuments and buildings of the world. This project  was made by Yashvi, Late Anya and Angel.
 WE MISS YOU
at last I extend my gratitude to all those who participated in the making of exhibits and made it a success ..My heartfelt thanks for our dear friend Late Anya whose coordination and dedication will always be remembered and missed.