CURRICULUM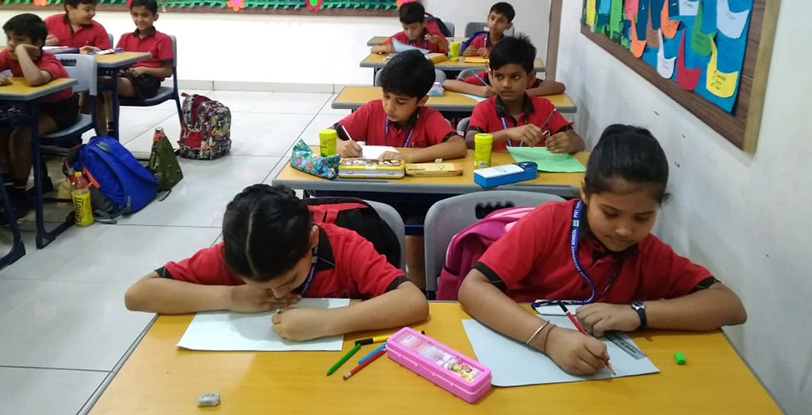 PIET Sanskriti School, NFL Panipat is one of the Best CBSE Schools in Panipat as it offers a broad and balanced curriculum which is designed to match the educational needs of the children within the requirements of the CBSE.
Our objective is to equip the students with knowledge, skills and values which will enable them to take Board Exams with responsibility and effectiveness, gain life skills for their personal and professional development and grow into young adults who are socially aware of their responsibilities to Indian Society.
A carefully planned academic syllabus ensures that the child enjoys the years spent in learning and discovery and acquires a sound understanding of concepts in Mathematics, Science and Humanities.
 OUR WINGS :
Playway
Primary (Grade 1 to 5)
Middle (Grade 6 to 8)
Senior Secondary (Grade 9 and 10)
Playway
The wing  enables overall development of the child by developing in terms of feelings, intellect and skills parameters..
Primary
This wing builds on the spirit of exploration. Emphasis is laid on acquiring sound language skills, clarity of mathematical concepts and the discovery and understanding of Scientific Principles. Here the focus is to develop confidence, build self esteem, expose them to different aspects of learning and enhance communication skills. This wing tries to lay foundation of the basic personality traits and moral values which guide them throughout their lives .The syllabus is enriched by teacher designed worksheets and subject integrated projects
Middle
Being the bridge between Primary and Senior Wing it has the added responsibility of shaping up the young adults personality. It helps them to sharpen analytical skills, communication skills and master writing skills.
Senior Secondary
This wing grooms the students to excel academically and perform well in Board Exams. The students are exposed to different sources of livelihood and career options to help them to decide how they will contribute to the society and make a niche for themselves in this competitive world.
PIET helps children explore new frontiers in an exciting, educationally stimulating environment. Equipped with the latest multimedia courseware which includes the 'Smart Class' program me, the classrooms of the school are linked to the outside world through technology, making them lively and vibrant learning platforms for students. These strategies make students and teachers computer literate and empower them with comprehensive training, clearly defined learning objectives, detailed lesson plans, exciting and relevant projects which are age specific. Lessons are theme based, fun filled and project based PIET updates its curriculum annually to keep pace with the advance in technology and modification in CBSE syllabus. Technology used at PIET not only deepen student learning in the content areas but also empower them with life skills which help them to meet the challenges of tomorrow.